By Klaudine Palma | April 19, 2022
Shared by the cities of Pasay and Parañaque, the Bay Area, an 800-plus-hectare land reclamation on Manila Bay, is fast becoming Metro Manila's most exciting business, residential, leisure, cultural, and educational hub.
Water has been an attractive factor for humans in choosing where to live. In fact, the world's earliest civilizations were founded along the banks of great rivers. Humans' penchant for living beside bodies of water continued during the time of exploration up to the modern period, where the importance of access to waterways has been reinforced due to trade and other commercial activities. Cities and nations that have coastlines flourished to become important trading ports, and while the economies of these places thrived, their cityscapes rapidly developed, prompting more people to move to and live in these places.
It is therefore undeniable that there is a positive link between economic activity and waterfronts. Yet not many cities around the world do not capitalize on their coastlines to spark revitalization. So how can city planners and governments make the most of this natural resource? Many experts say that the key to a successful waterfront development is striking a balance between the different uses of space. Successful waterfront developments contain elements of public space combined with a good mix of high-end residential and commercial property to ensure economic sustainability. And if leisure and cultural activities are thrown in, one gets a perfect mix to ensure a good waterfront development.
One such development in the Philippines that embodies these traits is the Bay Area. Situated west of Roxas Blvd. – from the southern portion of the City of Manila down to Pasay and Parañaque – this more than 800 hectares of reclaimed land from Manila Bay has in recent years been transformed into a business, residential, leisure, cultural, and educational hub and is now one of Metro Manila's foremost central business districts after Makati, Ortigas Center, and Bonifacio Global City.
Sections
Initially known as where the Cultural Center of the Philippines (CCP) Complex is located, the Bay Area's first structures were the theaters and the performing arts venues of the CCP. Situated within the jurisdiction of Pasay, this area also houses the Philippine International Convention Center (PICC), the Coconut Palace, and Sofitel Philippine Plaza Manila. Directly south of this area is the Financial Center Area, which houses the Government Service Insurance System (GSIS) Complex (which in turn currently houses the Senate of the Philippines), the Philippine National Bank (PNB) Complex, World Trade Center Metro Manila, and the Philippine Trade Training Center.
Dubbed as the entertainment and business core of the Bay Area, Central Business Park is its largest segment and is where most of the recent developments are found. Divided into several large developments – namely, the SM Mall of Asia (MOA) Complex, Aseana City, and Entertainment City – this area is situated between the cities of Pasay and Parañaque and is home to office towers, high-end residential condos, luxury hotels and casinos, government offices, and shopping malls. The MOA Complex alone is home to Mall of Asia (which at almost 600,000 square meters is currently the world's third largest shopping mall), several high-end hotels, a convention center, concert grounds, residential condos, office towers, and the world's largest Ikea store. Directly west of MOA Complex is Metropolitan Park of Federal Land and Metrobank, and DD Meridian Park of DoubleDragon Properties.
South of MOA Complex is Aseana City (also known as Aseana Business Park), a mixed-use central business district owned and developed by D.M. Wenceslao & Associates. Like its neighbor to the north, this area is home to a number of office and residential towers, two international schools (Singapore School Manila and The King's School, Manila), an Ayala-branded shopping mall, and the Passport Center of the Department of Foreign Affairs (DFA). Other developments located in Aseana City are the Aseana Power Station, Aseana Square, and the Church of Saint John Paul II.
Owned by the Philippine Amusement and Gaming Corporation (PAGCOR), the Entertainment City is perhaps the Bay Area's most popular section. It is home to four of Metro Manila's integrated resort developments – Solaire Resort & Casino, City of Dreams Manila, Okada Manila, and Westside City Resorts World – while the latter will have residential components developed by Megaworld Corp.
Connectivity
Thanks to a number of transport infrastructure built over the last few years, the Bay Area is highly accessible from the Ninoy Aquino International Airport (NAIA), the Makati CBD, the province of Cavite, and downtown Manila. The NAIA Expressway, for instance, is an 11.6-kilometer elevated expressway that connects Skyway to Terminals 1, 2, and 3 of NAIA, Macapagal Blvd., and the Manila–Cavite Expressway. The latter, on the other hand, provides quick access to Cavite, while Roxas Blvd. connects the area to downtown Manila.
Property market
At PHP355,300 per square meter as of Q4 2021, Colliers data show that land values in the Bay Area have been steadily increasing since 2010, which signals a gradually increasing appetite for land-banking strategies among real estate players.
The Bay Area is also projected to be home to about 19.73% of the almost 900,000 square meters of new office supply to be delivered in Metro Manila in 2022, and approximately 58% of the more than 10,000 condo units projected to be turned over this year. In addition, almost 10% of the total office space transacted in Metro Manila in 2021 came from the Bay Area, while as of end-2021, the business district is home to approximately 85,000 square meters of PEZA-registered office space.
Among the newly built office towers available in the Bay Area is I-Land Bay Plaza. Dubbed as "Office of the Future," it is ISOC Land Inc.'s very first completed commercial project in the Philippines. This development is LEED registered with the U.S. Green Building Council and adds to the growing number of green and sustainable buildings in Metro Manila. It is located along Macapagal Blvd. and is less than 1.2 kilometers from the Mall of Asia, 1.5 kilometers from City of Dreams Manila, and 2 kilometers from Solaire Resort & Casino.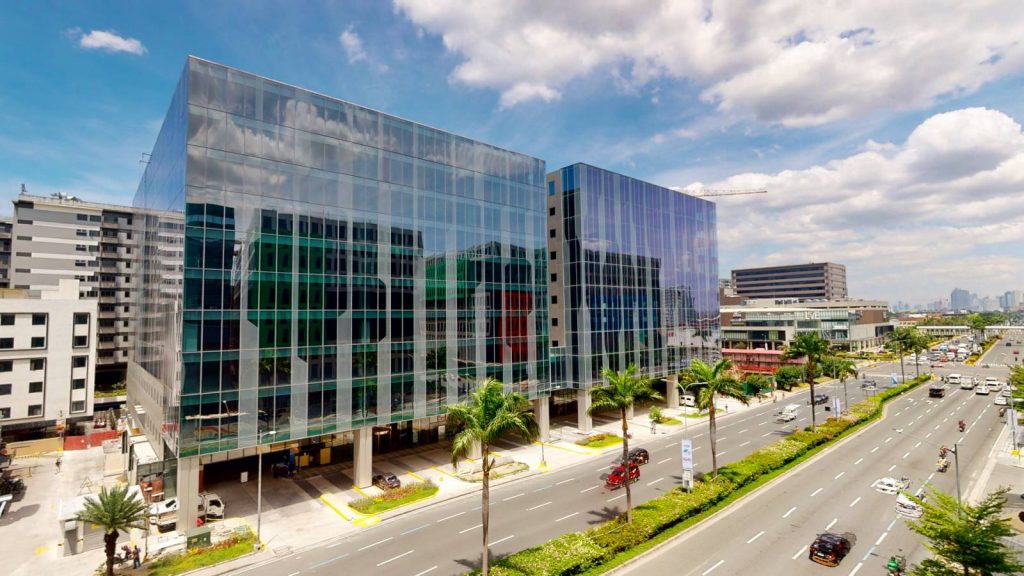 Located within DD Meridian Park is DoubleDragon Tower, a 10-storey office project of DoubleDragon Properties Corp. Boasting eight occupiable floors, each of which having a typical floor plate of 4,744.8 square meters, this distinctively designed development is well-suited for IT-BPM firms and traditional corporate occupiers.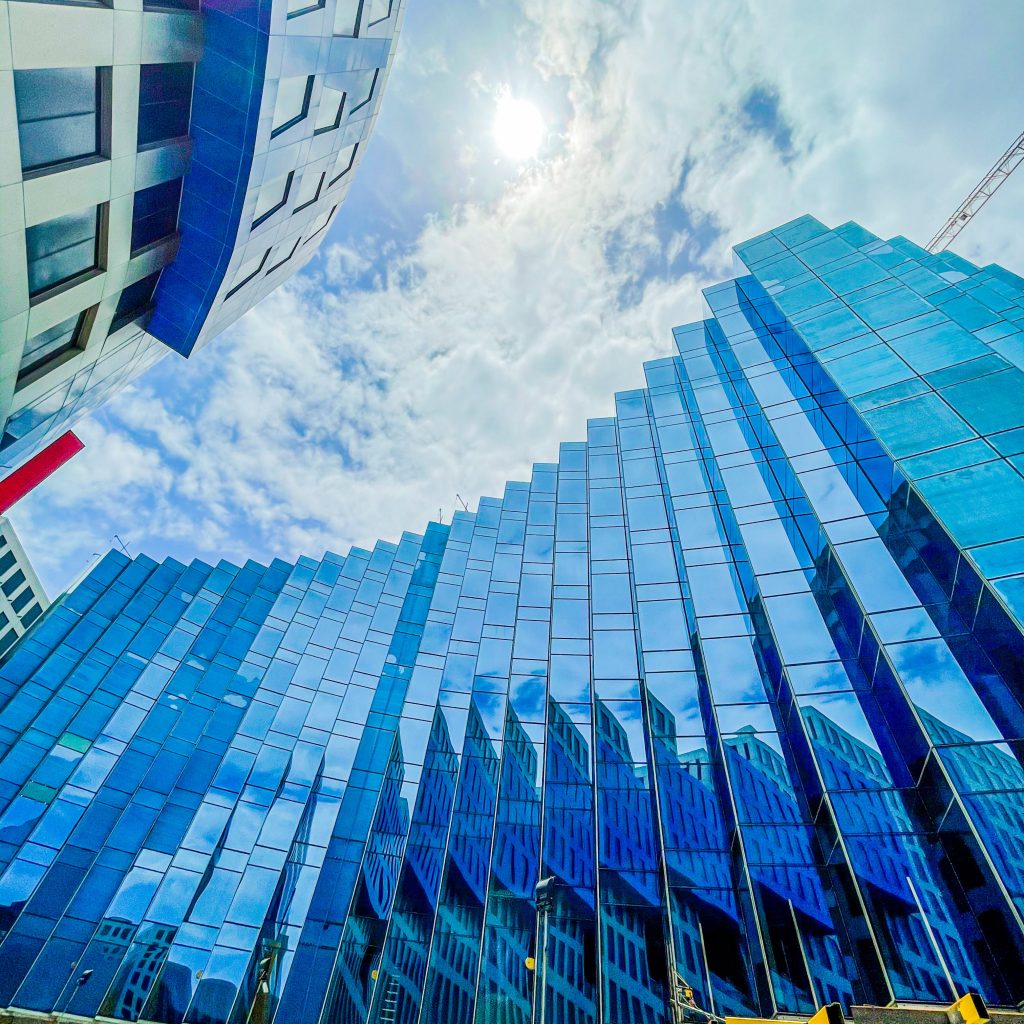 Over at Aseana City is Harton Corporate Center, a 12-storey office building boasting a gross leasable area of 9,350 square meters. Suitable for traditional corporate occupiers and IT-BPM firms, this building by Harton Lyncoln Realty, Inc. is less than a kilometer from Ayala Malls Manila Bay and City of Dreams Manila.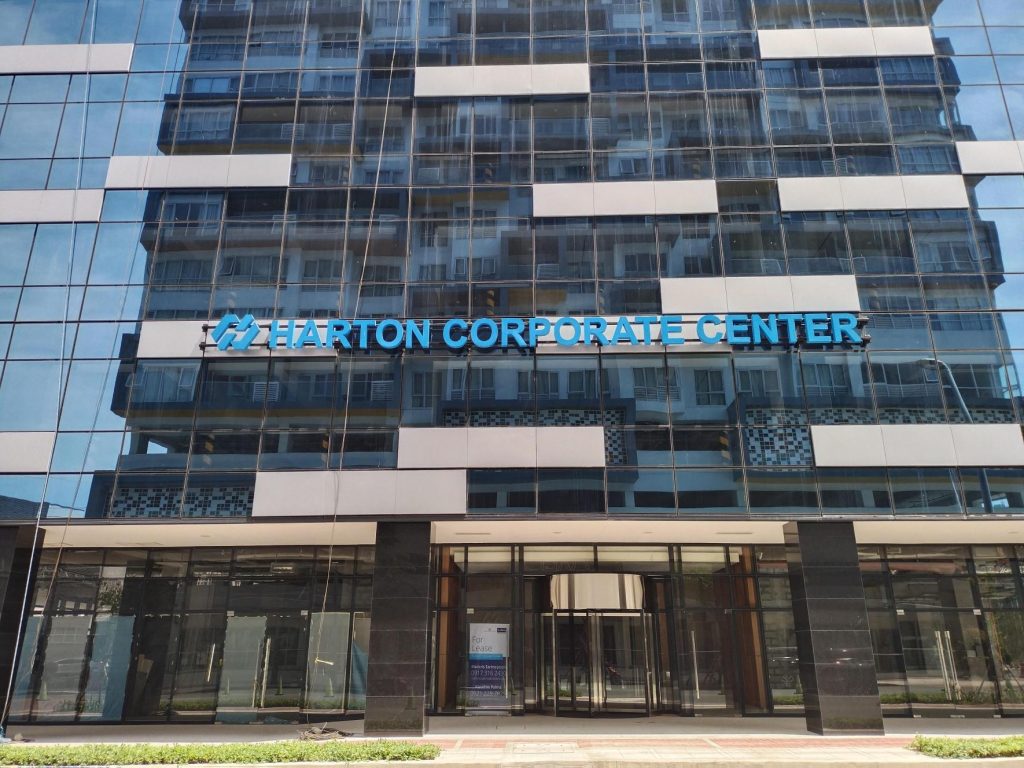 Finally, a commercial development located at the southern portion of the Bay Area is the Parañaque Integrated Terminal Exchange (PITX). Operated by MWM Terminals, Inc., a subsidiary of Megawide Construction Corp., this integrated transport development is the first-of-its-kind in the Philippines and serves as the transfer point for provincial and in-city transportation, covering busy thoroughfares in the EDSA–Taft Ave. and Baclaran areas. Envisioned to have four office towers, its Tower 1 offers six commercial floors, each of which has 3,204.31 square meters of office space for lease.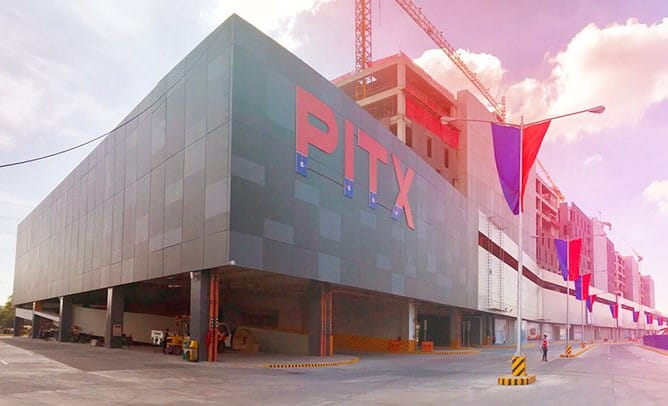 The future
While the Bay Area is far from complete, it is now shaping to become a major market that will redefine Metro Manila's real estate sector. As of end-2021, it is home to 21% of Metro Manila's total condo stock, second only to Fort Bonifacio, and has already surpassed the Makati CBD. By 2024, it will be home to approximately 1.36 million square meters of office space, the fifth largest office market in Metro Manila. And with office, residential, leisure, educational, and cultural components already present in the Bay Area – not to mention seamless connection with the rest of Metro Manila – it will not be surprising that it will continue on attracting potential residents, eventually surpassing its neighbors as the most desirable place in Metro Manila to live, work, play, and learn.
Source Website: https://www.colliers.com/en-ph/news/bay-area-metro-manila-most-exciting-property-development?utm_medium=email&_hsmi=216027992&_hsenc=p2ANqtz-9cXshtZcqOGQEeDsA3QgCkUmREG1VqWrcw_KLLdWSlMTMdtF_D5r6pBNdjJ7JjMA7h8k8ZxwBWMbVFHeB5oCuDHOBWuQ&utm_content=216027992&utm_source=hs_email&fbclid=IwAR386muZiOBxN-ISpxRbivLxLkoTn_507ESWWkFKCFNkrNQjhMs2kVV6r7I