By Arch. Albert S. Yu | June 11, 2022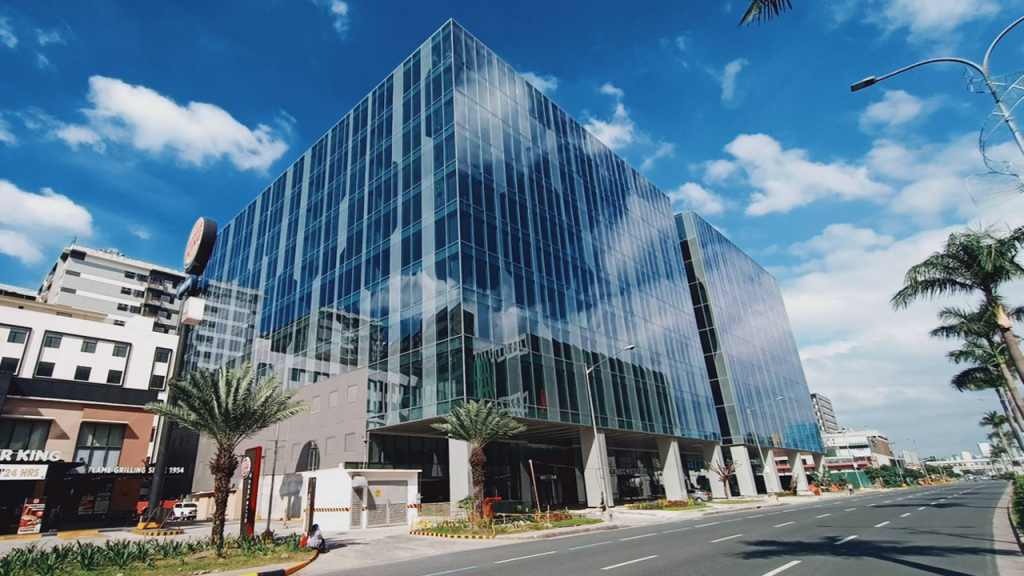 MANILA, Philippines — Two years after the COVID-19 pandemic started, the Philippines joins the rest of the world in moving forward with a semblance of normalcy, particularly in the business sector. This response has necessitated revitalizing the workforce and stimulating mobility, which, in turn, largely rests on re-energizing workplaces as well as malls, civic centers and other venues of convergence.
While work-from-home may stay in the long term as an alternative arrangement, companies and businesses dependent on in-person functions with customers, and clients need to operate with modified workarounds to their offices. One thing is certain though, in that reverting to our old ways of living and working is no longer an option.
Even as the new normal continues to take effect, the public is generally cautious of the pandemic's aftermath that it became a vital factor for the favorability of onsite work. Health and safety in the workplace are considered in high regard, and the amiability and convenience of commuting contributes to the consensus of face-to-face setups for work.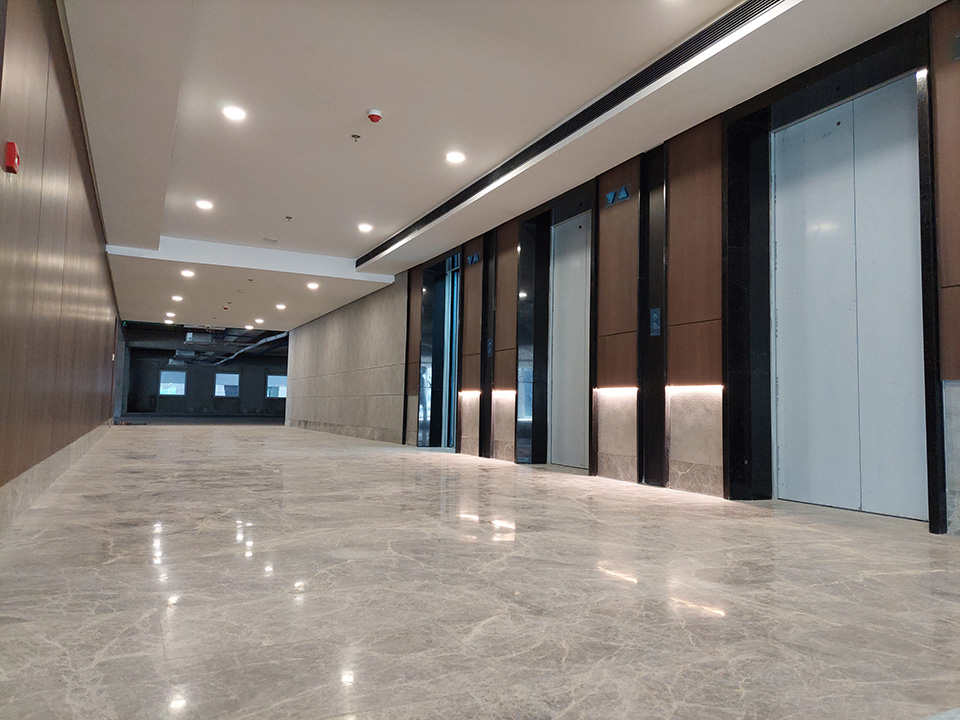 Many administrative and logistical functions that require a physical venue and space have dealt with this situation during the pandemic. Thus, we ought to move forward with a different perspective: letting architecture address those concerns.
In architectural concepts such as those we have designed for sustainability-oriented developments like I-Land Bay Plaza at the Mall of Asia Complex in Pasay City, various "green" features not only strive to conserve nor utilize natural resources better, but also help create an overall healthier work environment. As a LEED-registered office development, the building utilizes effective energy-saving features. Its modern green technology is combined with the proper harnessing of natural resources, making for a sustainable structure.
For instance, the structure's compact design is a departure from how office buildings are typically built. Apart from being mixed-use in nature and conveniently offering commercial establishments within the building, I-Land Bay Plaza provides larger-than-average floor plates of 3,000 square meters for workplaces, emphasizing flexibility for prospective tenants with office design options and efficiency on employee well-being.
The building core is allotted for three low-zone and three high-zone elevators, splitting the upper levels into two main volumes and allowing for more privacy between various tenants in the building and a better pedestrian traffic flow.
Proper building orientation influenced the façade of the building. Full glass frontages on the East and South sides – a smart combination of draped glass and concrete – help offset the complete entry of sunlight into the interiors on the North and West sides and reduce heat gain. The building is further protected by glazed windows comprised of double-layered glass with IGU (insulating glass units) and low-emissivity coating, while still allowing scenes of the surrounding cityscape to create interesting views from anywhere inside the building.
I-Land Bay Plaza utilizes a rainwater harvesting system to provide water for different non-potable uses such as irrigating landscaping, flushing toilets and maintenance cleaning. To further improve water use, low-flow plumbing fixtures are installed throughout the building. LED lights are also used for their high luminous efficacy, low electrical consumption and long lifespan usage. Alternately, natural lighting is harnessed during the day to lessen dependence on energy and create a more soothing environment for building inhabitants.
The addition of bicycle parking areas in the building is also a step forward in encouraging car-free travel. These spaces complement the building's green initiative and encourage people to ride their bikes to work, contributing to lower carbon emissions in the atmosphere.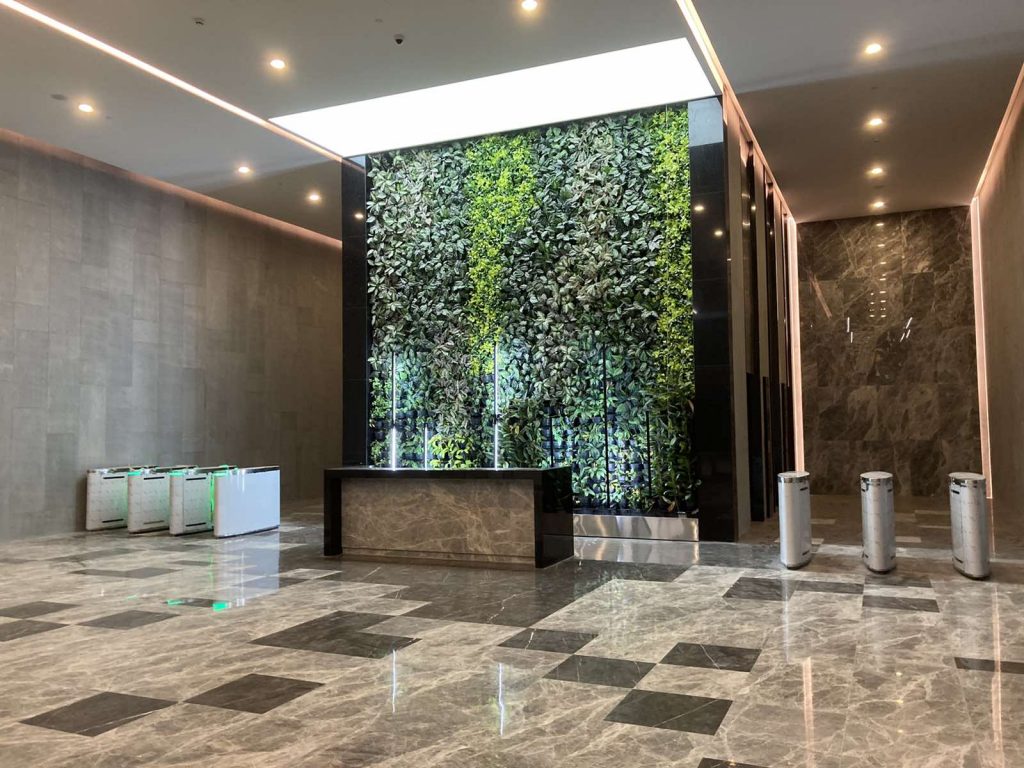 Outside our green efforts, we uphold the firmest health and safety standards on every floor plate. I-Land Bay Plaza is operated with an Intelligent Building Management System that allows for contactless functions. And the airflow is regularly monitored, ensuring great air quality. Maximizing the use of energy, water and construction materials reduces the impacts on human health.
Green features in buildings were once considered as something "good to have." At worst, it was seen as an unnecessary cost. Thus, the silver lining to the pandemic is that businesses are now seeing "sustainability" as a significant factor towards quality. We are hopeful to see an appreciation and urgency for sustainable design as a long-term investment that brings both financial and physical well-being for both proprietors and workers.
At a time when many factors come into play in ensuring the general well-being of the populace, it is a crucial time to set aside the niche view of sustainability in property development. Contemporary developments such as this stand as a model of practical, green architecture, as the post-pandemic world hopefully promises a more widespread and normalized sensibility toward sustainable design. If the business community is to take the lessons of the pandemic seriously, the future of offices—as well as homes and other structures—is turning out to be optimistically "green," and it promises to be a very exciting and rewarding one.
The author is the principal architect of Asya Design.
Source Website: https://www.philstar.com/business/biz-memos/2022/06/11/2187607/future-offices-green