FAITH & TRADITION. On July 31,2021, I-Land celebrated its new Showroom for I-Land Residences Sucat, a #HomeOfTheFuture, with a blessing and feng shui ceremony.
"We want to show in prayer and in tradition, that we hope for blessings, prosperity and of course, good health and good business to rain upon our house and our people," opened Ms. May Lopez, Vice Preside and Business Unit Head of I-Land, in her welcome remarks.
In line with good health, the I-Land team is proud to share that its entire Sales Team is already fully vaccinated against COVID-19. Ms. Lopez also thanked all of the leaders, suppliers, stakeholders, and most especially Archer Construction Management Corp. for the milestone. The latter was represented by Ariel Luces, AVP, and Miguel Tagamtam, Project Manager.
Following a Catholic blessing officiated by Rev. Msgr. Mario Josefino F. Martinez and a feng shui ceremony led by Sofia Relosa, the event was closed by I-Land's AVP for Sales and Leasing, Ms. Marian Recto Arrieta.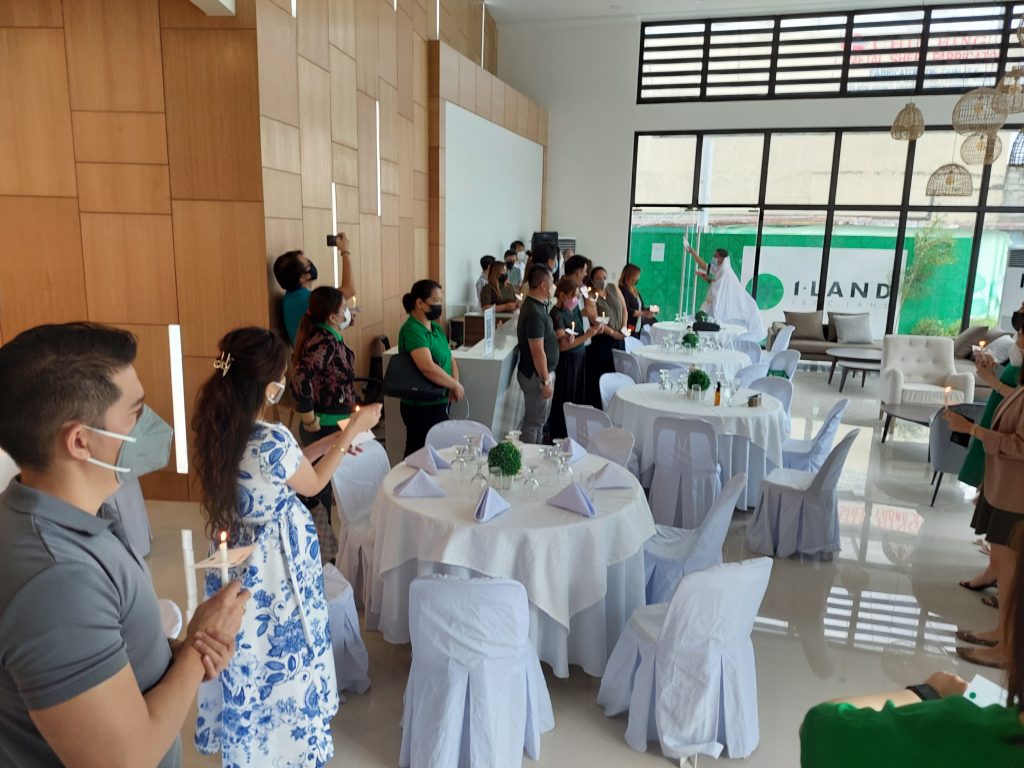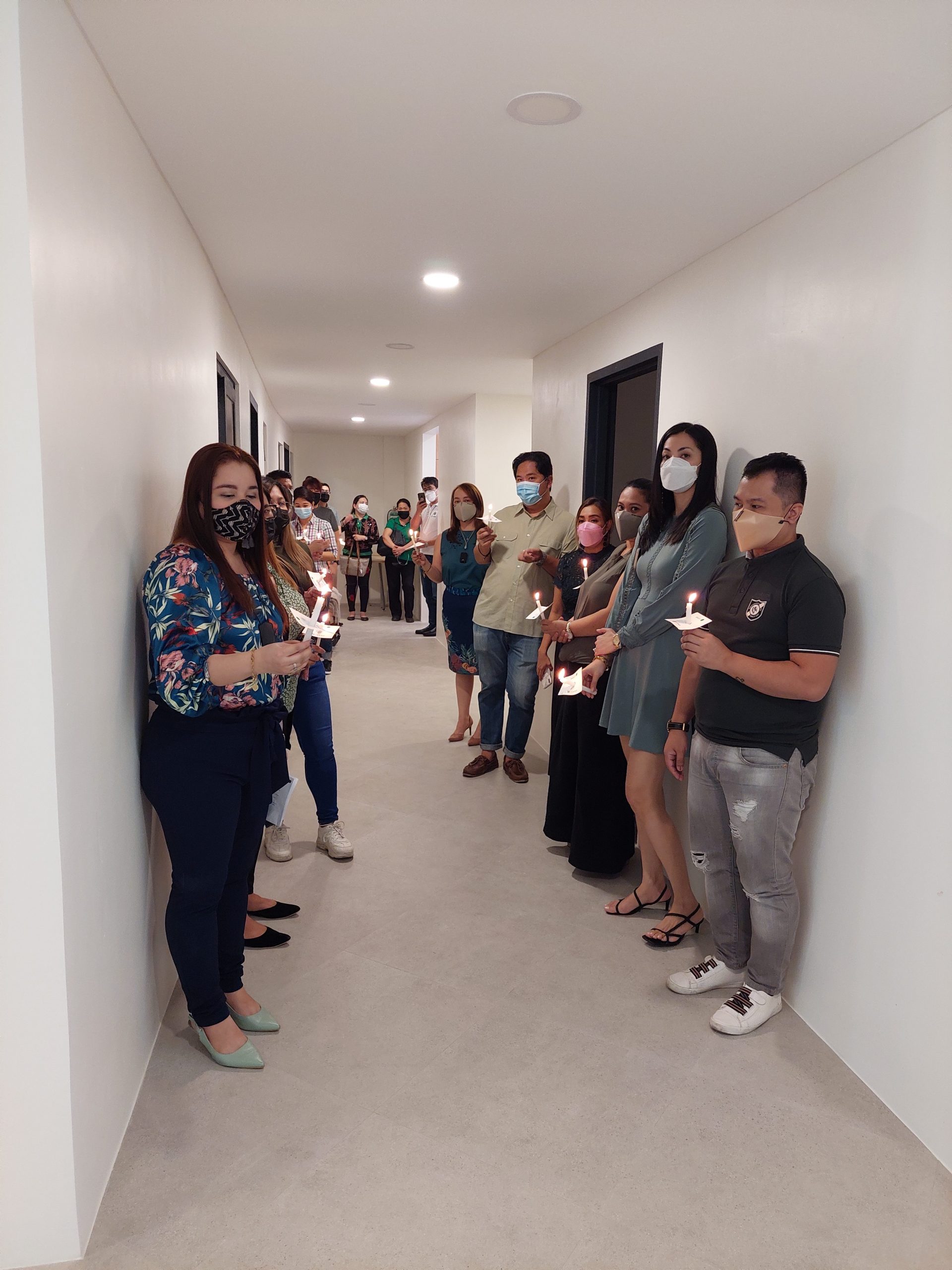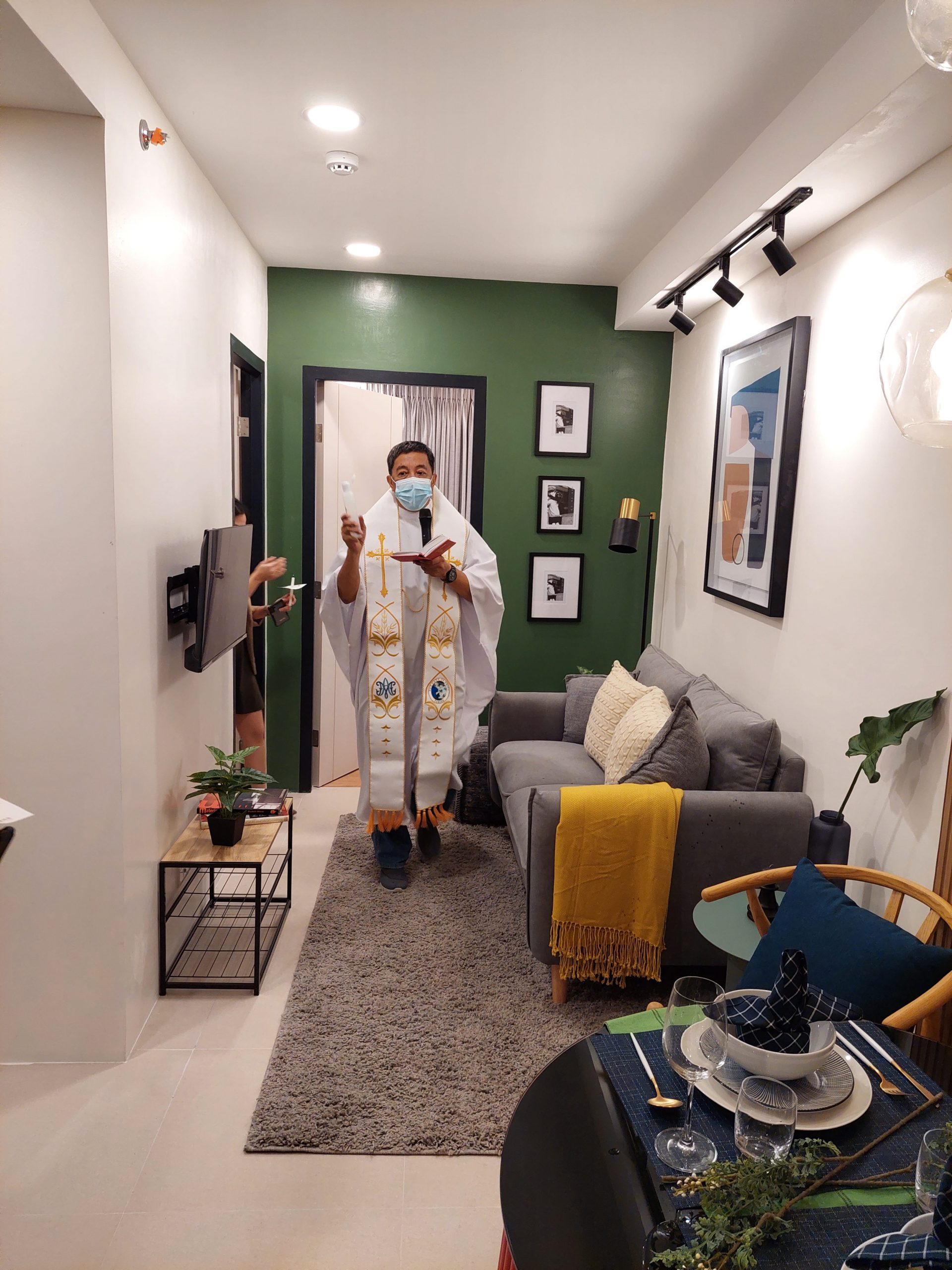 She shared, "In my career in real estate, I have never encountered these circumstances and yet, all the more, I am proud of our team for surmounting all of these. To this showroom, we attach many of our hopes and aspirations. Together with your good thoughts and prayers, we can manifest a bright future for I-Land Residences Sucat." The blessing was hosted by Marge Panis, I-Land's Training and Recruitment Manager. Leaders who attended the event include ISOC Holdings VP for HR Chona Caballero, ORCA VP for Sales Agnes Atenta Degala, I-Land AVP for PD Kristel Manalo-Jabines and I-Land AVP for Sales Admin Jon Cuartina. The Sales Directors Honeylet Palanca, Kathleen Patacsil, Clark Kent Ong and Sales team were also in full force.